Company
Phillip Best Brewing Company - Frederick Pabst. The Best family came from Germany and had a long history of Brewing Beer. The Phillip Best Brewing company was established in they 1850's. By the late 1870's, it was the largest brewer in the nation.
Much of the later success of the company is credited to Frederick Pabst, who joined the company after marrying into the Best family. Pabst has become one of the most notable figures in Milwaukee's history.
Certificate(s)
Stock. Issued in 1884 to Frederick Pabst and signed by him on reverse. #525.
This green variety is much more interesting than the more common white version. Its also signed twice by Charles Best Jr., a notable brewer in his own right.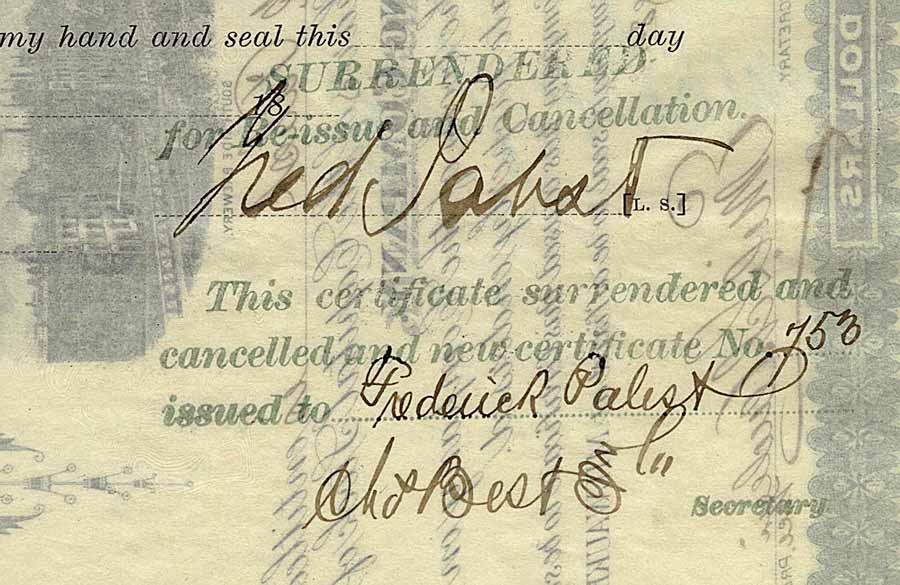 Score Card
Rarity
Industry
Beauty
Cross-Collectable
Importance
Age
7
7
7
7
6
7
Overall Value
7